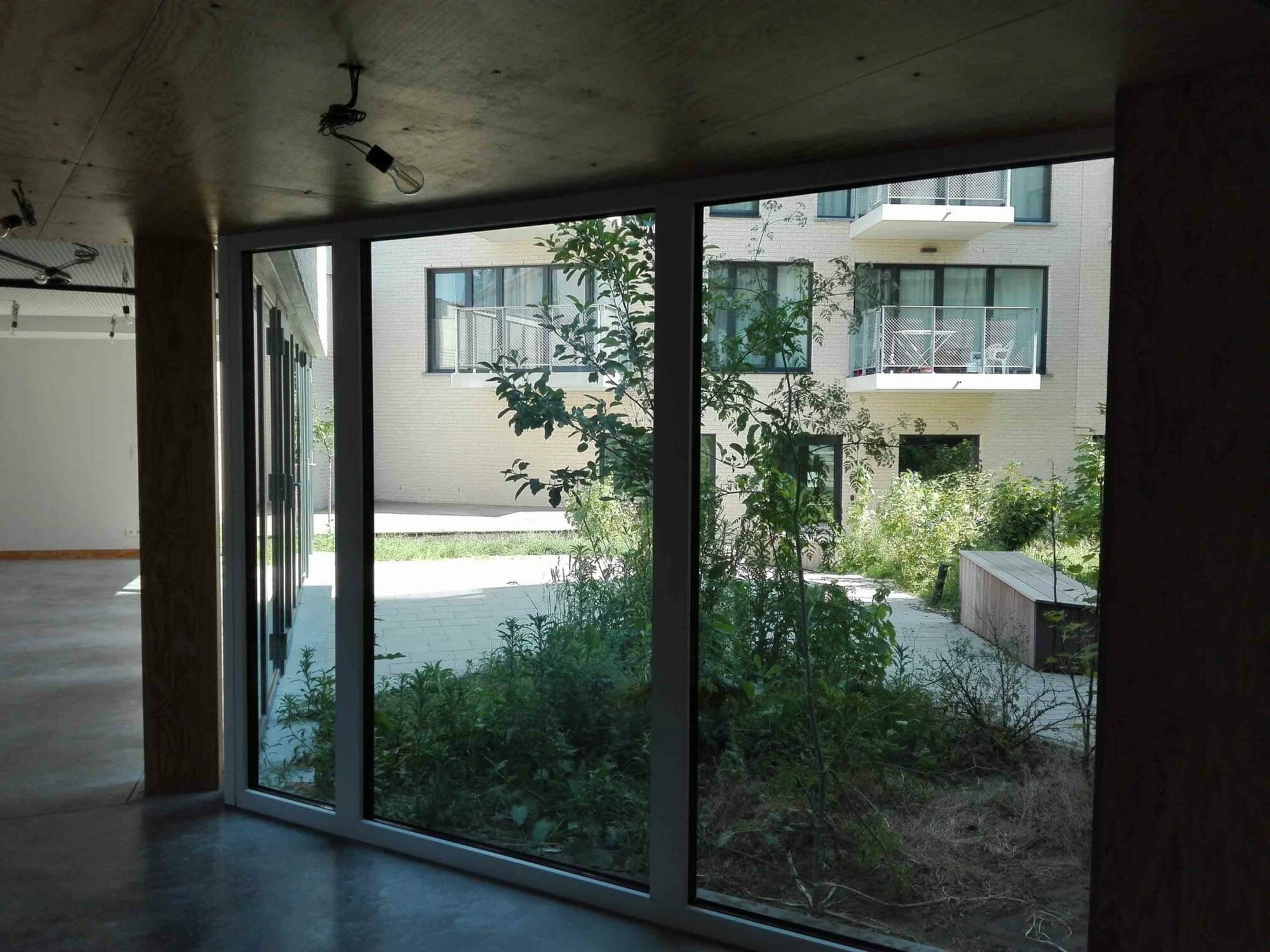 The Arc-en-ciel project is a mixed-use site where social housing and activity space are combined. The whole project is initiated and coordinated by the Community Land Trust, in direct contact with the households living in the area. In the CLT model, the question of housing goes beyond housing to extend to the notion of anchoring in the neighbourhood and social ties. Thus, the people who live in Arc-en-ciel today have been involved in the implementation of the project since the architectural process and are now active in the organisation of meetings and exchanges.
An Archi Urbain video shows the cooperative's projects. See it here!
Fair Ground Brussels is the owner of the associative space. It has been attributed to Vie féminine, a movement created by and for women, with a local purpose. By creating meeting places open to all, it gives women the opportunity to express themselves, to build solidarity, to become aware of the injustices that affect them and to overcome them... Vie Féminine has become a stakeholder in the Arc-En-Ciel project, and share the space the inhabitants of the building, for community activities.